As promised, here are pics of my early Valentine's Day mani. My hands are crying out for moisture and even though I try to give it to them...they still end up so dry. =( I gotta get me some of that Lemony Flutter!
I used China Glaze Exotic Cranberry for a base colour and I stamped with Sally Hansen Chrome Pens in Pink Chrome.
This was taken in indoor light, no flash. The image was from plate m65. I love designs like that because they're very forgiving. You can just fill in some blanks if ever there were any and the design would still look good. I think this was my shortest duration for a mani because I removed it after two days and changed it to...
This is one coat of OPI Russian Navy and one coat of Sally Hansen Hidden Treasure. RN is sooo deceiving. When you look at the bottle all you see is purple, purple, purple. When you put it on the nail, BAM there's the navy blue. And you're left wondering how in the world that happened. It's definitely a one-coater if you apply a thick coat on. I'm just dreading to remove this because I have a feeling it's going to be a PITA.
Both of these pictures were taken in natural light, no flash. Look at all the pretty flashing colours! Green, orange, a bit of gold...plus it all depends on what your base colour is. The last time I sported HT I wore it over CQ Mystical which is a purple and the flakies also flashed purple! I looooove HT and I wish I had a back-up bottle!
Do you guys own Hidden Treasure or any flakie? What do you guys think about it?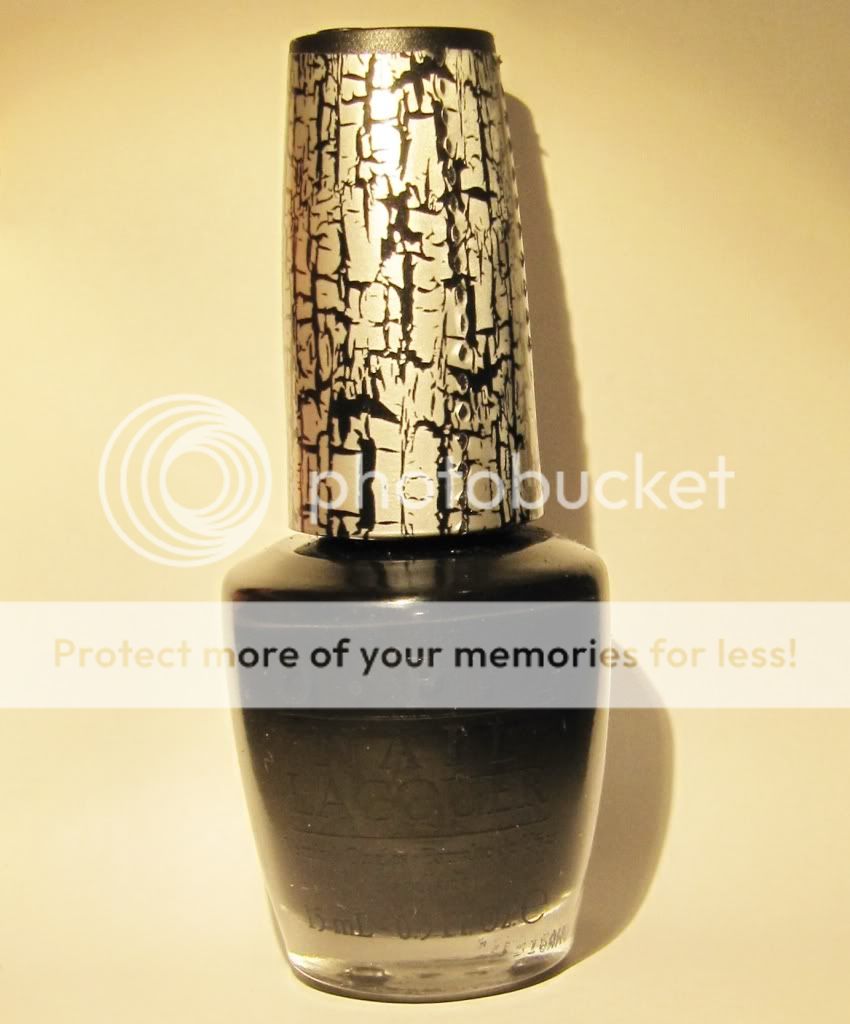 (Picture taken from her blog)
All you have to do is fill out a form that lets her know what name you follow her with and you get another entry if you tweet/blog/post about her giveaway.
She`s giving away MAC Mean and Gree, Orly Rockin`Rockette, Nox Sangria and Sephora by OPI mini Leaf Him at the Altar.
(Picture taken from her blog)
You get an extra entry if you sign the petition to stop human trafficking!
'Til the next Konadicure!